$2,227: That is the cost of a 195 meal plan on campus, which averages 13 meals and $171.30 per week.
When University students pay that much for food, they expect to get a good quality and variety of foods throughout the year. However, most of the feedback from students suggests the opposite.
"Honestly the food is terrible. I don't like how the chickens' gray, how it's the same greasy and unappetizing food every day, or the fact that the salad is the only thing I trust to eat without getting a stomachache," said Ashley Ordile, a first-year student.
There also have been some negative stories reported, which include sophomore Nicolle Rodriguez's experience regarding the Dining Hall's ice cream.
"A few weeks ago the Dining Hall had a special dessert section set up where, in addition to sprinkles, you could add maraschino cherries and other toppings to your ice cream," Rodriguez said. "To my horror, as I opened the lid to the cherries, a swarm of tiny red bugs flew out."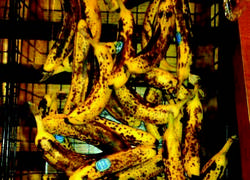 Furthermore, The Outlook has received several pictures from students displaying brown bananas, a strand of hair in mashed potatoes, a burnt pancake and a mutilated piece of pizza.
Mary Anne Nagy, Vice President of Student and Community Services, took a look at the pictures and said they were unacceptable.
Nicole Levy, President of Student Government Association,
to parks like Joe Palaia Park. Many of the sites visited were close by in Ocean Township, including West Long Branch and Oakhurst. In total, more than 20 different locations were helped by volunteers throughout the day.
Sites were asked to provide volunteers with all required tools necessary to complete their work.
Buses were provided to help transport groups of volunteers who did not have their own transportation to their designated work site.
Each work site had a University student as Site Captain, who could be identified by their pink shirts and oversaw the entire group at their work sites.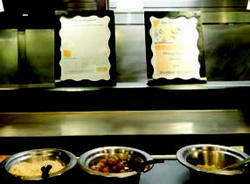 Lindsey Irwin, who did the event with the University's dance team, was assigned cleanup of Deal Lake.
"It was a beautiful day and even though we were picking up garbage, we all had a lot of fun as a team," Irwin said.
Rebecca Baier, the SGA Big Event Chairperson said, "There's always a lot of thinking on your feet involved when those who haven't signed up show up and the ones who do sign up don't show up, but I think in the end it worked out pretty well. We were able to get everyone to sites and the sites had enough people to get all the work done."
Baier was in charge of contacting the requested work sites and organizing the volunteers to make this event happen.
"Also, having the sites sounding so appreciative over the phone and hearing from so many people that the sites were so pleased today is such a great feeling," Baier added.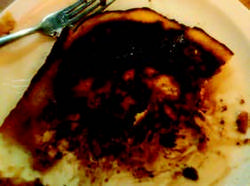 University students said that they found an overall welcoming atmosphere at many of the sites that they visited.
"All of the people at the church were so friendly and were so happy to have us there," said Colleen Russell, a senior and member of Zeta Tau Alpha sorority. "It felt really great to be with a group of my friends doing something good and giving back to the community."
Each group had different responsibilities pertaining to the work site.
"Me and a bunch of my sisters went to a church in Long Branch and some of us cleaned furniture and windows inside while others were outside gardening," Russell said.
Not only did the Big Event have returning volunteers from years prior, but it holds a special spot with many people, such as Rebecca Baier.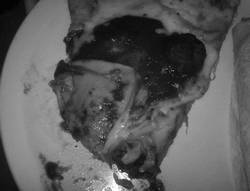 "As a senior, I'm so glad that I was able to make such a large contribution as a final gesture to the Monmouth Community before I graduate," she said.
The event concluded at 4:00 pm or whenever volunteers had completed work at their given site.
PHOTOS COURTESY of Jacklyn Kouefati, Dan Gunderman and Tyler Hunt