On Sunday, Feb. 22, the 87th annual Oscars wrapped up award season live on ABC at the Dolby Theatre in Hollywood. With Neil Patrick Harris hosting, it was hard to predict just what was going to happen.
The red carpet was filled with actors and actresses from movies, documentaries, and short films. The always-flawless Meryl Streep was seen in a sharp blazer paired with a blouse and a high-waisted skirt. This year was Streep's 19th Oscar nomination. She holds the title for most Academy Award nominations any actor or actress has ever received in history.
Another best dressed was Jennifer Hudson. Wearing yellow to any event is a gamble, but she paired a long, tight yellow gown with emerald earrings, which made her shine unlike many others who walked the carpet. Other actresses that stole the spotlight for their dresses were the fabulous Jennifer Aniston, Gwyneth Paltrow, Reese Witherspoon, and Anna Kendrick.
There always has to be contenders for the worst dressed on the red carpet. This year Solange Knowles, Lady Gaga, Diane Warren and Nicole Kidman all fell short on style. Newly-engaged Lady Gaga showed up with red gloves on, which looked more like oven mitts. They did not go with her dress whatsoever, and actually ruined her whole outfit. Hopefully she has better luck with love than her style choices.
The show opened with Harris telling a few jokes, and, to no one's surprise, an extravagant musical number. The special effects are what made the song; on the screen behind Harris were little bits of movies and pictures of actors and actresses over the years. Half way through the dance number, Harris actually put himself into the scenes, which was the best part of the whole thing. Kendrick and Jack Black both made special appearances in the opening monologue.
Throughout the show, Harris had audience members laughing. Whether it was a punchy one-liner or coming out in his underwear, he did an overall good job hosting. Though there was no selfie that broke Twitter or pizza being delivered like during Ellen DeGeneres' stint last year, it was still not a total train wreck.
A little ways into the show, however, Harris introduced us to a black briefcase in a special box that apparently held his Oscar winner predictions that he had made a few days prior. This just seemed like a drawn-out joke that people got tired of pretty quickly.
Best Actor in a Supporting Role was the first award of the night, going to J.K. Simmons for his role in Whiplash.
This year, many winners were using their acceptance speech time to speak out about issues that some have been ignoring. Dana Perry and Ellen Goosenberg Kent, who received the award for Best Documentary Short Subject, mentioned that people should talk about suicide more openly. Perry's son took his own life at the age of fifteen, and she believes that it needs to be discussed instead of ignored.
Patricia Arquette won Best Actress in a Supporting Role for her performance in Boyhood. She used her speech to call for equal pay for women. She stated, "To every woman who gave birth, to every taxpayer and citizen of this nation, we have fought for everybody else's equal rights. It's time to have wage equality once and for all, and equal rights for women in the United States of America." The crowd went wild with cheers, and many women in the front row were supportive of Arquette's words. Streep and Jennifer Lopez were particularly enthusiastic, jumping and pointing towards the stage.
As predicted, Julianne Moore took home the Best Actress trophy for her role in Still Alice. Moore's portrayal of a woman struggling with early onset Alzheimer's was emotional and heartbreaking, and earned the seasoned actress her first-ever Oscar.
Also a first-time winner was The Theory of Everything's Eddie Redmayne, who delivered a transformative performance as Stephen Hawking. Redmayne took home the prize in a category full of big names, including Birdman's Michael Keaton and American Sniper's Bradley Cooper. Redmayne's acceptance speech was full of joy and gratitude, and was one of the night's biggest highlights.
Performances by Lady Gaga, Common and John Legend, Adam Levine, and Rita Ora graced the Oscar stage. Common and John Legend had everyone in tears with their performance of "Glory" from the soundtrack of the movie Selma. Levine's performance of "Lost Stars" from his movie Begin Again, on the other hand, felt a little irrelevant; though it was a nominated song, it didn't seem all that popular with the audience. There was also a live performance of the song "Everything Is Awesome" from The Lego Movie. Performers ran into the crowd and handed out some Oscars made of Legos. Oprah even received one!
At almost every award show, there is a slideshow that remembers those actors and actresses that have passed during the year. Mickey Rooney, Maya Angelou, and Robin Williams were just a few remembered at this years Oscars, but there was one face that was missing from the list: Joan Rivers! Rivers passed away this past September at the age of 81 due to a complication during surgery. Her omission was an enormous snub, especially considering the fact that she literally came up with the phrase, "Who are you wearing?" which is used at almost every single red carpet event. Fans were outraged when they saw Rivers was left out of the tribute.
Nominations for Best Picture, the biggest award of the night, were American Sniper, Birdman, Boyhood, The Grand Budapest Hotel, The Imitation Game, Selma, The Theory of Everything, and Whiplash. Normally there is a clear cut winner even before the envelope is opened, but this year was different. With the Oscar possibly going to any of the nominees, it was hard to tell who was going to take it home. In the end, Birdman beat out all the others.
A list of all the nominees and winners can be found at oscar.go.com.
Highlights from Hollywood 's Hottest Night
Neil Patrick Harris received mixed reviews for his hosting gig. The opening musical number was a sure hit, but the running gag about his predictions being under lock and key? Not so much.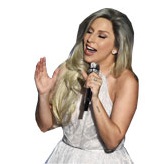 Lady Gaga delivered a pitch perfect musical medley of tunes from The Sound of Music. The set certainly contributed to the broadcast's excessive length, but it was worth the listen.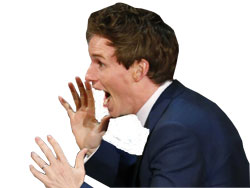 Eddie Redmayne won his first-ever Oscar for his stirring turn as Stephen Hawking in The Theory of Everything, beating out Birdman's Michael Keaton.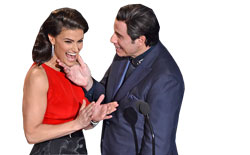 After last year's Adele Dazeem fiasco, Idina Menzel and John Travolta reunited to give Travolta an equally-humiliating nickname: Glom Gazingo.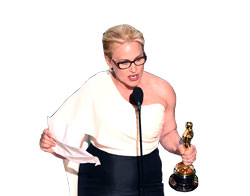 Boyhood's Patricia Arquette used her acceptance speech to make a move for gender equality. Meryl Streep and J Lo cheered her on from the front row.
IMAGES TAKEN from tracking-board.com, usmagazine.com, billboard.com, huffingtonpost.com, businessinsider.com, entertainmentweekly.com