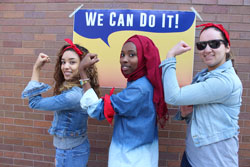 SAGE CELEBRATING INTERNATIONAL WOMEN'S DAY BY PAYING HOMAGE TO ROSIE THE RIVETER.
(PHOTO COURTESY OF KIERA LANNI)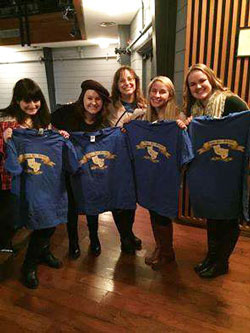 THE NEWEST MEMBERS OF ALPHA PSI OMEGA: (FROM LEFT TO RIGHT) ANGELICA CIMINELLO, CHLOE MEYER, PROFESSOR SHERI ANDERSON, KAT CORDOVA, AND KIM KALLO.
(PHOTO COURTESY OF THE DEPT. OF MUSIC AND THEATRE)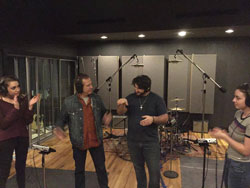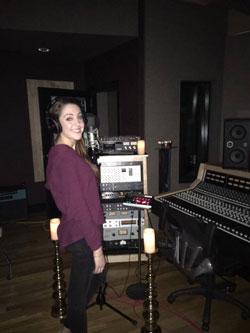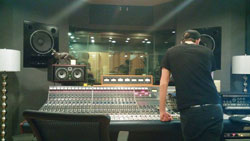 STUDENTS RECORDING AT THE LAKEHOUSE RECORDING ACADEMY IN PREPARATION FOR BLUE HAWK RECORDS EIGHTH COMPILATION.
(PHOTO COURTESY OF BLUE HAWK RECORDS)