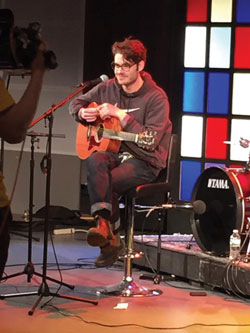 JAKE EWALD FROM MODERN BASEBALL AND SLAUGHTER DOG PERFORMS AT HAWK TV'S ROCK N' RAISE.
(PHOTO TAKEN BY RAY ROMANSKI)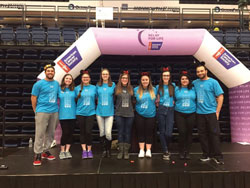 RELAY FOR LIFE EBOARD FACILITATES THEIR TENTH ANNUAL EVENT.
(PHOTO COURTESY OF EMILY LOWINSKI)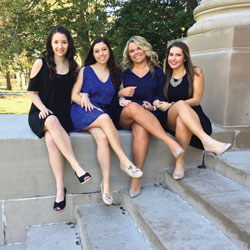 STUDENTS GET INDUCTED INTO THE EDUCATION HONORS SOCIETY, KAPPA DELTA PI.
(PHOTO COURTESY OF GINA GELETEI)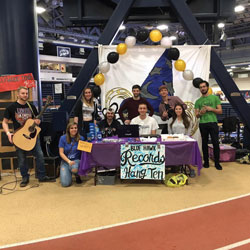 BLUE HAWK RECORDS PARTICIPATES AND HAS BANDS PLAY AT RELAY FOR LIFE.
(PHOTO TAKEN BY NICOLE SEITZ)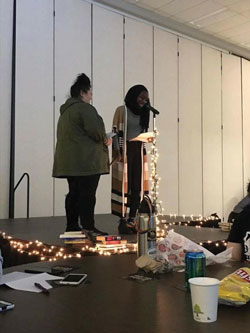 JUNIOR ALLY AFANADOR AND SENIOR JAMILAH MCMILLAN PERFORM A SPOKEN WORD POEM AT SPECTRUM'S OPEN MIC NIGHT.
(PHOTO TAKEN BY JANE LAI)