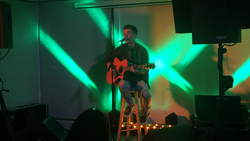 Country singer Dylan Brady serenading the crowd with new original music at Hesse Hall lounge this past Friday.
PHOTO TAKEN by Amber Galati
---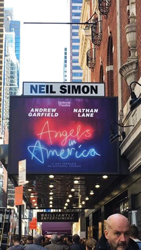 Senior/News Editor Kerry Breen attends the revival of Broadway classic, Angels of America, in New York City this past weekend.
PHOTO TAKEN by Kerry Breen
---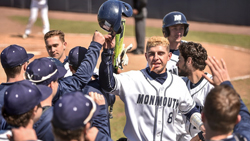 Junior catcher J.D. Andreessen and his teammates celebrating winning against Canisius on Saturday.
PHOTO COURTESY of Monmouth Athletics
---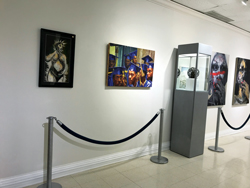 Pollak Gallery houses their latest exhibit, Artivism: Artful Exploration of Activism which is on display through May 31.
PHOTO TAKEN by Nicole Riddle