Michael Salvatore, Ph.D. is headed to Kean University as the Senior Vice President for Administration. Salvatore worked on the development of the Educational doctoral program at MU a year before it was created in 2017 and has consistency served as a teaching fellow since the inauguration of the program. He also served 22 years as an early childhood educator, principal, district administrator, assistant superintendent and most recently, superintendent of Long Branch public schools. Dr. Salvatore will continue as superintended until January 31, 2021.
According to Salvatore, one deciding factor for his decision to accept this new journey is the opportunity to influence a larger group. "This new journey will be a complete change of lifestyle but still allows me to influence the field of education. In fact, through research and executive leadership in higher education, I will have the opportunity to influence an international audience, which hopefully leads to the much needed changes in education," he said. "Working in the doctoral program gave me the opportunity to serve as a teacher again, which was my first love in education. It was so rewarding to watch future leaders analyze contemporary issues in education and life knowing they would apply this knowledge within the context of their profession."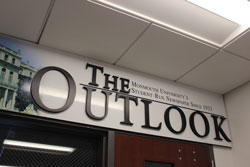 Walter Greason Ph.D., an Associate Professor and Chair in the Department of Educational Counseling Leadership, said that Salvatore is an outstanding educational leader, who will shape the future of higher education in New Jersey in his new role. "His work with the School of Education helped to make its initiatives in educational leadership into one of the most unique and prominent doctoral programs in the nation. As one of the key faculty in the School of Education's doctoral program, he and I have talked about many issues facing the future of higher education. He leads through compassion, placing a priority on the teaching of values like social justice to inspire the next generation of leaders," said Greason.
Tracy Mulvaney Ed.D., Assistant Dean of the School of Education, said that she is on several committees that Salvatore is also on such as Superintendents Academy Steering Committee, Educational Leadership EDD Advisory Committee, and Partnership Committee. She also stated that he is a thought leader and innovator with a passion for teaching and learning. "As a Superintendent, he has led his district through enhancing the strong partnership between MU and Long Branch Public Schools. He has presented at several administrative academies, clinical educator seminars, and other events," she said.
Mulvaney said that Salvatore is a committed educator and enthusiastic supporter of Monmouth University, who is extremely lucky to have Salvatore as a teaching fellow. She said, "He has been a strong partner and is always willing to try new innovations. He has included MU in district led activities such as their Future Ready Summit." Mulvaney also said that Salvatore adds a dimension to its doctoral program that emphasizes innovation, social emotional leadership, and trends in P-12 education.
Tina R. Paone, Ph.D., a Professor in the Department of Educational Counseling & Leadership, has known Salvatore for approximately 10 years. She described her experience working with him as minimal but always positive, upbeat, and supportive. Paone said that she began working with Salvatore through the Central Jersey Consortium for Excellence & Equity (CJCEE). "I coordinate the program and he is a superintendent of Long Branch Public Schools, which is and has always taken part in the CJCEE. Dr. Salvatore is very friendly and engaging. In my interactions, always positive," she said.
Nicole Trainor, Ph.D., a graduate of the University's doctoral program in Educational Leadership in August 2020, said that Salvatore had an immense impact in her life as a professor. She said, "He gave me the gift of confidence. He helped me believe in myself and my abilities. He exposed me to so many educational concepts and ideas that I was able to internalize and use to help myself be better at my job and to benefit the students in my district."
Trainor also described Salvatore as a professor who challenges students to think about things differently and helps them get out of their comfort zone in order to truly grow. "Monmouth is extremely lucky to have Dr. Salvatore as a professor. He is shaping the minds and hearts of teacher leaders. His impact and passion are funneling through his students at Monmouth and are reaching so many districts, educators, and students. What a gift that he has been able to share his knowledge and talent with so many leaders and future leaders," she said.
Long Branch Mayor John Pallone said he has known Salvatore for about a dozen years. He added that they have worked on many projects and initiatives together such as the community THINK TANK, biweekly meetings for COVID-19, the Future Ready Program, and financial budgets. "Dr. Salvatore is an incredible superintendent. He started as a student teacher and rose all the way through his career to superintendent. Dr. Salvatore is a genuine, fair, and overall good person who cares for his community. He has done a great job unifying our community and advocating for the best resources and technology for the Long Branch School System," he said.
According to Pallone, Salvatore improved the quality of schooling at LBPS by bringing the community together, bettering technology in the school system, focusing on diversity and inclusion, and putting the whole well-being of the students and their families first. "Overall, he makes sure that each and every student counts," Pallone, said. Salvatore described his experience working at the University and Long Branch Public Schools as extremely humbling and rewarding. "Each role that I have had the opportunity to serve in has provided challenges that have allowed me to grow personally and professionally," he said.
According to Salvatore, the diversity among staff and students offers tremendous value to those seeking to lead and learn with empathy. "Both places intersect in my personal and professional career. As an undergraduate student at Monmouth, I was placed in the Long Branch Public Schools, where I gained first-hand experience that led to my future employment. Both Monmouth University and LBPS have a special place in my heart and I plan to remain closely connected to both as I navigate this new journey," he said.
President Patrick Leahy, Ed.D. said that although he met Salvatore, he never had the chance to work directly with him. "It's great to have him as part of our outstanding full and part-time faculty," he said. "I think it's great to have one of our professors as a senior Vice President of Kean University, and I wish him well in his new role."
PHOTO COURTESY of Monmouth University