John Morano, Professor of Communication, was selected as the recipient of the 2023 Donald Warncke Award. The award, which has been given out annually by the Faculty Association of Monmouth University (FAMCO) since 1980, honors an employee who has distinguished themself through outstanding service and dedication to the community.
"This year, the FAMCO Executive Committee is honored to present this award to Professor Morano for his dedication to our students, to his colleagues, and to the larger MU community. His tireless commitment to promoting and protecting the democratic principles and practices needed for a thriving campus, and a thriving society, is a model for us all," said Johanna Foster, Ph.D., Associate Professor of Sociology, Helen Bennett McMurray Endowed Chair of Social Ethics, and President of FAMCO.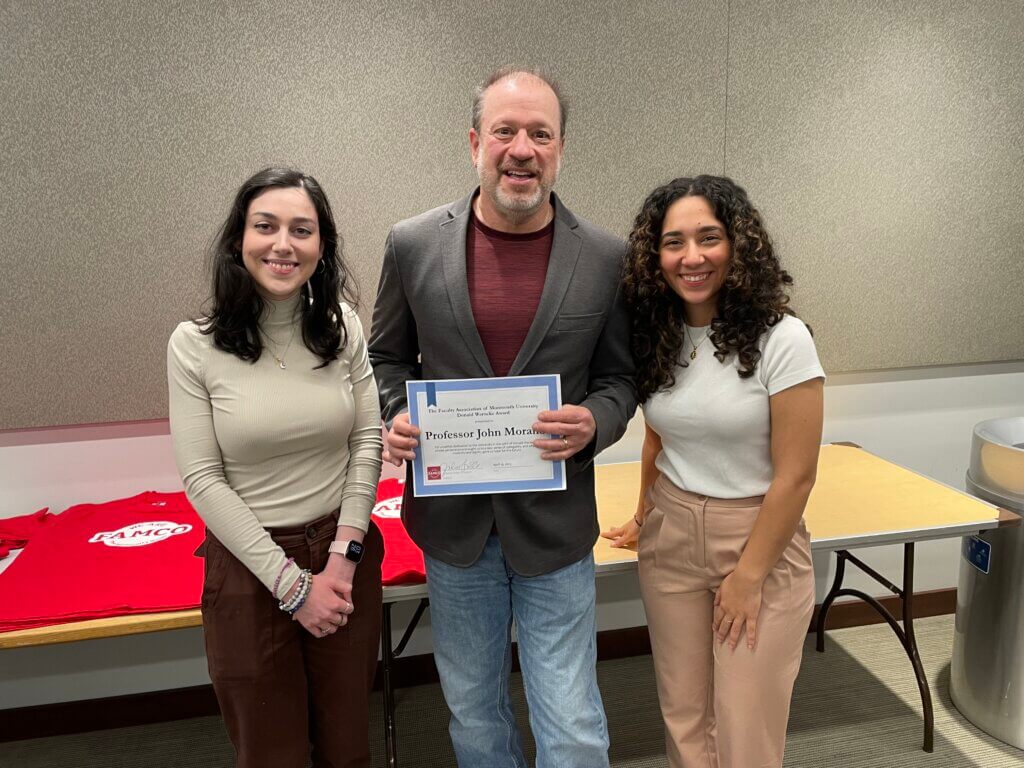 "This one's special. It's kind of a lifetime thing," explained Morano. "I don't really think it's so much an award for me as it is an award for The Outlook. I was the steward of it for 33 years and I tried to do that well, but it's what students do every week, and I think that's kind of what this is all about."
Morano served as the faculty advisor to The Outlook until 2021, when he stepped down from the position and was succeeded by Marina Vujnovic, Ph.D., Professor of Journalism. He continues to teach courses including Introduction to Journalism (CO311), Newswriting (CO215), Writing the Review (CO340), and Feature Writing (CO360).
"This nation was built on the idea that reasonable people given good information will make good decisions. My job is to teach students how to do that, and they've done well. I was the faculty advisor to the newspaper before I was tenured. That is a very risky move, and I didn't hold back," said Morano, describing his duty to act as a true journalist on campus rather than just talking about it in the classroom.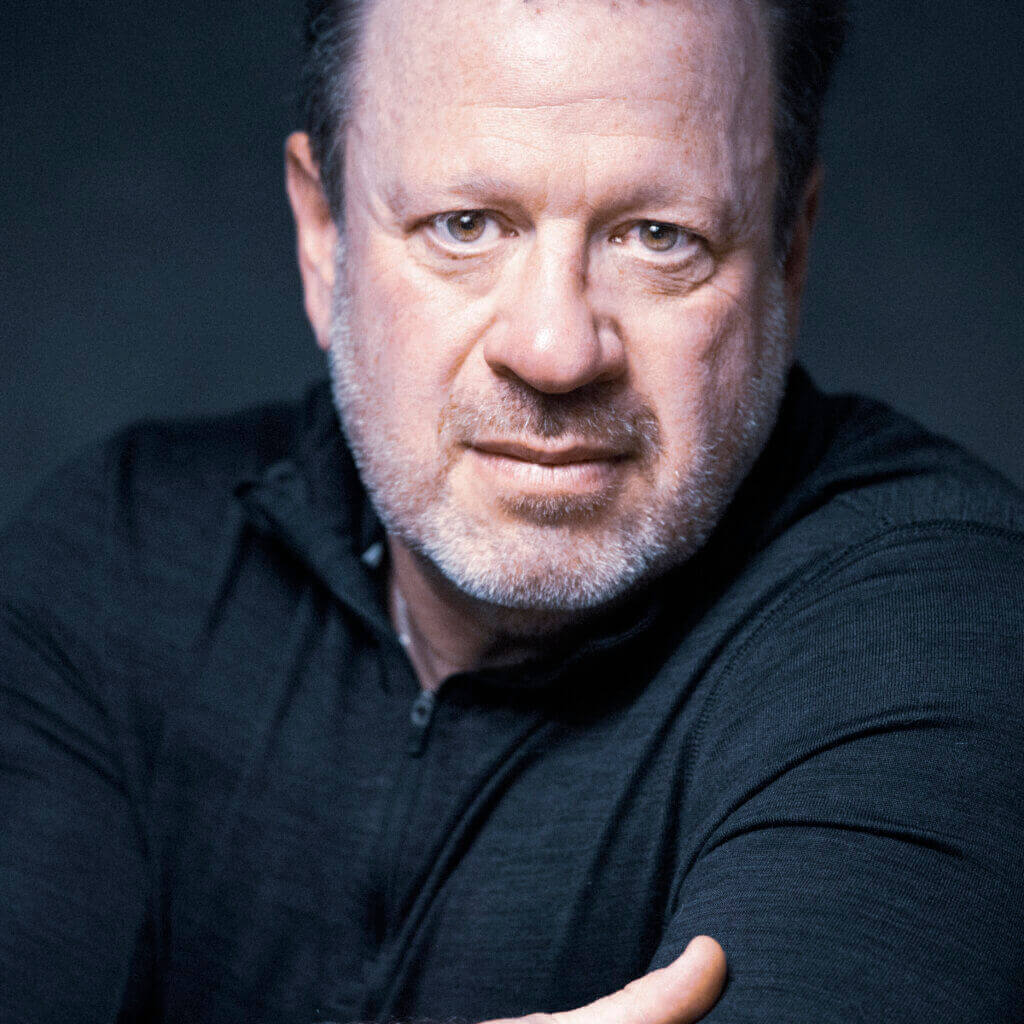 He continued, "My position was always 'If that costs me my job, so be it.' But it never did, and that's testament to Monmouth because we didn't always write pleasant truths. We wrote a lot of uncomfortable truths, and I'm still here. Not only am I still here, but I work at a campus where eventually they might even give you an award for doing something like that, and I think that's pretty cool."
"One of the things that makes me proudest of being associated with the newspaper in the role I was in is that we had Hurricane Sandy hit the shore, we had 9/11 happen in New York, and we had a global pandemic, all while I was there, and we didn't miss an issue. There aren't many schools who can say that," reflected Morano, citing The Outlook's several national University Newspaper of the Year recognitions and calling it "the duke of mid-major journalism."
"Under his guidance, The Outlook not only provided an ethical, reliable source for campus news for students, faculty, staff, administrators, and the rest of the university community, but also achieved national recognition for excellence," commented Eleanor Novek, Ph.D., Emeritus Professor of Communication.
"The awarding of the prestigious Donald Warncke Award to Professor John Morano is a well-deserved award to an individual who has an incredible resume of outstanding service to the University. His incredible long-term advisor role at The Outlook is an example of that," said Aaron Furgason, Ph.D., Chair of the Department of Communication, describing Morano's time spent mentoring student journalists and assisting them with layout, copying, and editing. "I applaud the committee for choosing a well-rounded candidate for this prestigious award."
"In his many years as a journalism professor and advisor to The Outlook, Professor Morano has provided outstanding service to the Monmouth University community by nurturing countless critical thinkers, many of whom went on to become journalists and media professionals," added Novek. "Numerous students benefited from Morano's thoughtful and courageous mentoring on The Outlook, where he introduced them to the hands-on practice of responsible journalism."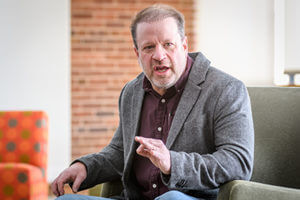 Matt Cutillo, '21, said that he was "very lucky" to be an editor under Morano's tenure. "He was constantly involved in The Outlook's weekly publications, providing us insight and direction for each and every story we brought to him. Yet, he wasn't afraid to let go of the steering wheel, allowing the writers and editors to soak in his lessons and put forward his advice by our own devices. Outlook members always felt comforted as a whole by the fact we had a seasoned journalist above us. We knew that with his direction, there existed a clear and obtainable path towards working in a professional journalism capacity after graduation."
Melissa Badamo, a creative writing graduate student, is currently a Graduate Assistant at The Outlook and was Editor-in-Chief under Morano from 2020 to 2021 during his last year as faculty advisor. She described always knowing that the newspaper was in good hands with his help providing feedback on articles, troubleshooting ethical issues, and standing up for The Outlook whenever necessary.
"Morano taught me everything I know about journalism, and his treasured advice still follows me today as I graduate and pursue a career in journalism. Prof. Morano is such a gem to this department, and his valuable, endless knowledge of the field has forever shaped many students, both past and present. Monmouth is lucky to have a professor like John Morano," said Badamo.
"Professor Morano is not only one of the best professors I have met at Monmouth, but also a great person overall. He is so kind and caring toward his students, and he is passionate about his work and wants to see people succeed," added John Papagni, a junior communication student.
Morano described winning the award as a statement from FAMCO, elaborating "I think what they're saying is that it's vital to have a space where students, faculty, staff, anyone can ask questions to the decision makers, whoever they might be, and ask what some might consider to be uncomfortable questions in an effort for the University to be fully informed and understand the ramifications of what's being done. You have to have that space and that voice. At this University, it's The Outlook and always has been."