A Look at Who's to Blame for Rising Gas Prices
---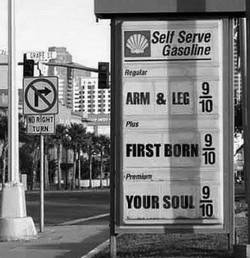 As gas prices continue to soar the American people are being forced to make decisions that will best suit their financial needs. In a country where prices of everything only seem to go up, gas will be just an additional expenditure that the public will be required to face. As a result of this concern, politicians and government officials keep the high prices of gas as one of their top concerns.
While prices of gas are continuously rising and politics are weighing heavily on consumer's inability to afford fuel for their cars, they are forced to reevaluate their current cars and look towards smaller, more fuel-efficient vehicles.
According to an Associated Press article, "As gas prices rise, Detroit is better prepared with small car. Gas prices are spiking. But this time, Detroit is ready." The article explains that when gas prices soared in 2008, Detroit's three U.S. automakers, Ford, General Motors and Chrysler, were struggling. Unlike competitors, they did not have small cars and relied on trucks and SUVs for profits. However, "When gas prices peaked at $4.12 in July of that year, sales from the Big Three (Ford, General Motors and Chrysler) plummeted more than 20 percent. That same month, sales of the fuelsipping Toyota Corolla jumped 16 percent," the article explained.
In an effort to get better gas mileage on their vehicles consumers are shifting to small cars again. Although, the article said, "Prices have never been as high for this time of year. The price of a gallon of gas is up 46 cents this year to an average of $3.74. Analysts say gas could hit $4.25 by this April."
President Obama explained that regardless of preventative measures being taken by auto companies to help consumers lessen the need to fill their tanks as frequently, there is no easy fix for the rising of gas this year. According to the article, "Obama: Fuel- Efficient Cars an Answer to Gas Prices" from the Associated Press in March 2012, President Obama said that, "Higher auto mileage standards set under my administration and better cars built by a resurgent U.S. auto industry will save money at the gas pump over the long term."
He explained that Detroit automakers are planning to build cars that average nearly 55 miles per gallon by 2025, doubling current mileage standards. "That means folks will be able to fill up every two weeks instead of every week, saving the typical family more than $8,000 at the pump over time," Obama said., "What's happening in Detroit will make a difference. But it won't solve everything. There's no silver bullet for avoiding spikes in gas prices every year."
Not only have politics played such an important role in gas prices and their rise and decline throughout the years, but gas has played an important role on politics, especially during the election process. Obama aides worry that fuel prices could hurt an American economic recovery that has been improving and also harm the president's re-election prospects.
According to the Washington Post article, "Obama calls on Congress to repeal federal subsidies for oil industry" from March 1, 2012, "President Obama reiterated his call for Congress to repeal federal subsidies to the oil industry Thursday, escalating a political skirmish with Republicans over rising gasoline prices amid evidence that much of the public remains uncertain about who is to blame."
Nearly one-quarter of Americans do not know who to hold responsible for the recent spike in gas prices, "Which have shot up 47 cents per gallon over the past two months," according to a new Washington Post-Pew Research Center poll. While statistics from this poll show that most Americans do not know who is at fault for the rise in gas prices, 18 percent blame the President while 14 percent blame big oil companies.
Considering the fact that this year is an election year, the question of oil and energy policies are of special concern. President Obama has been working diligently to rally support and shape public debate behind his policies on energy in order to prevent taking a political risk before the election.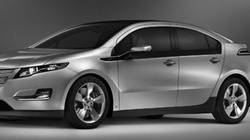 For example, the Washington Post article explained that Obama continues to defend his energy policy in recent weeks, saying there were "no quick fixes" to escalating prices at the pump. He reiterated his policy by saying, "Every time you fill up your gas tank, they're making money," referring to big gas companies. "Let's put every single member of Congress on record: You can stand with oil companies, or you can stand up for the American people."
Like President Obama, many politicians are concerned with the high prices of gas and how they are affecting the American public this year. The recent spike in fuel has also raised a large amount of controversy and debate between Republicans and Democrats alike.
Obama's Republican presidential rivals have been criticizing the Obama administration's policies and blamed the President for the spike at the pumps. According to Andrea Saul, spokeswoman for Mitt Romney said, "Americans deserve a president who can deliver real energy solutions and progrowth policies, not more empty rhetoric and broken promises."
According to the Washington Post-Pew Research Center poll, published in February 2012, there is a significant partisan split over whom to blame for the price spike, with 33 percent of Republicans naming Obama compared to just five percent of Democrats and 20 percent of independents. The poll also shows that 11 percent of the public cites uncertainty in Iran and the Middle East as the primary factor.
However, President Obama offered an explanation as to why gas prices in America are skyrocketing. "Gas prices are still subject to spikes because the amount of oil we drill at home doesn't set the price of gas on its own. That's because oil is bought and sold in a world market. And just like last year, the biggest thing that's causing the price of oil to rise right now is instability in the Middle East — this time in Iran."
According to a CBS News poll released February 29, 2012, "Amid a national spike in gas prices, two in three Americans," an alarming 67 percent, "say the hike in costs is causing them financial hardship at home." The poll surveyed more than a thousand adults nationwide as gas prices rose to an average of $3.731 per gallon. Just one month ago, the average cost was more than $0.30 cheaper. Of the 67 percent, 38 percent of those say that the hardship is serious.
Americans with lower household incomes are especially likely to feel pain at the pump. The poll showed that "49 percent of those earning less than $50,000 say hikes in gas prices have caused them serious financial hardship; among those earning between $50,000 and $100,000, only 29 percent say the same thing. That number falls even further to 22 percent among those with incomes of $100,000 and higher."
Similarly, the poll illuminated the statistical difference Republicans and Democrats feel in regards to gas prices. "At 37 percent, Republicans were more likely to say that they had experienced serious hardship due to the rising prices than were Democrats (28 percent), although 32 percent of people in both parties said the price hikes had caused them difficulties of some nature," the article said.
The poll showed regional differences as well. Americans living in the West, or 43 percent of the American public, are most likely to suffer seriously from gas prices while we, those living in the Northeast, or 27 percent of Americans, are the least likely to suffer from the spike in gas prices, the poll exposed. In addition, 39 percent of Americans in both the Midwest and South said high gas prices had caused them serious economic hardship.
While politics are playing an everimportant role in the fuel game, the poll found that a majority of people believes that all Presidents, both past and present, have some control over the situation. Fifty-four percent say gas prices are something a president can do a lot about, while 34 percent think it is beyond any president's control."
These feelings also differ according to political party, the poll showed. "Republicans are more likely to say the president, now a Democrat, can do something significant to control the price of gas, while Democrats are more divided. Forty-two percent of Democrats say a president can do a lot about gas prices; 43 percent say it is beyond his control."
According to Dr. Dooley of the Department of Political Science and Sociology, "It appears that oil prices will continue to rise for the foreseeable future as tensions with Iran continue to grow." However, he questions whether or not that will have an impact politically for President Obama. "That is a tough question," Dooley explains, "Oil prices are just one economic indicator voters will analyze, but sometimes it is not the most reliable when voting for a president."
In regards to the impact of gas prices on Presidential elections, Dooley said, "In 1984 when Ronald Reagan was running to keep his job as president, gas prices were almost as high as they had ever been and he defeated Walter Mondale without breaking much of a sweat."
Professor Murray of the Department of Political Science and Sociology also offered an interesting outlook on the impact of politics on gas prices this year. He said, "Gas prices are always fodder in a political campaign, but they are almost never as clearly linked as some would have you believe. Prices always go up in the spring and come back down in the fall to coincide with higher demand during the summer vacation season. With summer just around the corner, Americans will be faced with the hardship of continuous rising gas prices."
He then explained how during Presidential years, people notoriously look for political explanations for the decline of gas prices during fall months, "Such as an incumbent trying to manipulate the market to boost his reelection prospects," Murray said. "But the President has little control over this fluctuation. It will be worse this year, because anticipated disruptions in production are expected to make the summer price bubble much larger than normal. So we can expect Republicans to blame President Obama for the rising prices now and then offer some conspiracy theories when they come back down in September, just as Democrats did to George W. Bush when gas prices rose and fell in 2004," Murray concluded.
Lexi Todd, a Political Science major at the University also has strong feelings about the seemingly limitless gas prices our American public is faced with on a daily basis. "Unfortunately as a commuter the constantly increasing price of gas is a necessary evil. Every week when I go to fill my tank the prices seem to creep closer and closer to the four dollar a gallon mark, and Feeling the Pain at the Pump? as the demand for gas continues to rise so will the prices," Todd said. "Politically I do believe that Obama's economic programs are at least partially to blame for the worsening conditions and the lack of improvement. What the average citizen fails to recognize, however, is that gas prices are determined primarily by the global marketplace. So while demand may not be at an all time high in the United States, demand in China and India remains strong, therefore oil companies are not very likely to lower prices any time soon."
Throughout the past few years, students all over the country have been faced with skyrocketing gas prices and are especially impacted by the commute to and from school. However, the University is working hard to help students get the best gas mileage.
Vaughn Clay, Director of Off- Campus and Commuter Services explained, "Commuter students at Monmouth University have over the last 10 years had to contend with some dramatic swings in gas prices. As a regular response to those economic shifts, the Office of Off-Campus and Commuter Service's (OCCS) has attempted to provide our students with a variety of information about stretching their gallons of gas as far as possible."
Clay offered some informative ways that students can get the best mileage out of their vehicles. He said, "Students can improve their gas mileage by three percent by making sure that their tires are properly inflated. By changing the air filter, they can improve their gas mileage by up to 10 percent depending upon the make, model and whether or not it is fuel injected. Finally, another step students can take to improve their gas mileage is by making sure the car is properly tuned up."
However, like many American commuters have been doing throughout the course of the past few years, Clay recommends, "Another great way to save money at the pumps is by carpooling with a friend, roommate or classmate. The savings really depend on how often you can carpool."
If students would like to learn more about living a greener life off-campus and carpooling, Clay recommends visiting OCCS's website at www.monmouth.edu/ commuter or by emailing occs@ monmouth.edu.
PHOTO COURTESY of deathof1000papercuts.com
PHOITO COURTESY of hybridcars.com