State Senator from Metuchen Hopes to Win Democratic Nomination for November
---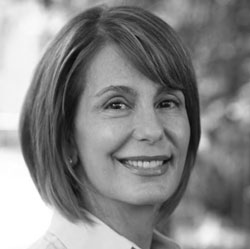 Barbara Buono, a New Jersey State Senator from Metuchen, may become the Democratic nominee for governor this No­vember.
Buono was the first Democrat­ic elected official to announce her candidacy in December 2012.
The 59-year-old Buono has been in the New Jersey Senate since 2002. She was New Jer­sey's first female Senate Major­ity leader.
Buono has worked on many bills during her tenure in the Senate. She was the prime spon­sor of New Jersey's Anti-Bully­ing Bill of Rights.
In December 2011, the Depart­ment of Education ranked New Jersey's anti-bullying law as number 1 in the nation.
Also, as the budget chair, she fought to cut $4.7 billion from the state budget, while increas­ing investments in education, and health care.
On February 2, Buono held her first campaign rally at New Brunswick High School. In her speech she promised to help the middle and working class fami­lies of New Jersey.
She took a few jabs at the governor in her speech as well. "I was taught that treating oth­ers [well] was a responsibility to be met,"alluding to Governor Christie's infamous tough guy persona.
She also hit on issues such as gun control, marriage equality, and economic justice.
Her main points of the speech centered on attacks that Christie cut from our education instead of asking millionaires and bil­lionaires to pay their fair share. She is also pushing hard against Christie for not signing the same sex marriage bill in New Jersey.
One advantage she may have is that she is a woman. Following a year in which a record number of women were elected into Congress, Buono may be running at the perfect time. Also, in a state as Democratic as New Jersey is, women will turn out the most. Fifty five percent of women voted for the Democratic President Obama over Mitt Romney last November.
Buono's policy proposals mirror President Obama's.
Michelle Grushko, freshman psychology ma­jor, thinks it's time for a woman to become Gover­nor of New Jersey again. "A woman will have great support in this state."
She also thinks that women are very success­ful in politics. "A female has been elected in New Jersey before, and I think that a woman will be tough enough to stand up to Christie's attacks and forceful politics."
Buono definitely has an uphill battle in her race for Governor. Christie has seen his popularity rise following his response to Hurricane Sandy.
Sophomore political science major Ryan Kelly believes that Christie's handling of Hurricane Sandy has him in a good position for November.
"When you see Chris Chris­tie walking around your town, you're going to feel like you matter." He thinks that Christie is going and reaching out to the people was key "He visited and aided so many people in such a short period of time, that is something that a governor should do," said Kelly.
The latest poll by Quinnipiac University has Buono trailing Governor Christie 63 percent to 22 percent.
Dr. Joseph Patten, Chair of the Political Science Department, believes it's too soon to count Buono out. "A year is an eternity in politics," he said.
Patten brings up the example of George H.W. Bush, "In 1991 President Bush's approval rat­ings after the Gulf War was in the low 90s, he ended up losing to Bill Clinton the next year, so anything can happen."
Patten, however, acknowledg­es the force that Buono is facing up against.
"Christie's political strength had a major impact on who en­tered the race, it seemed to cer­tainly keep Corey Booker out of the race," he continues, "Christie will be hard to beat."
IMAGE TAKEN from altnerativepress.com