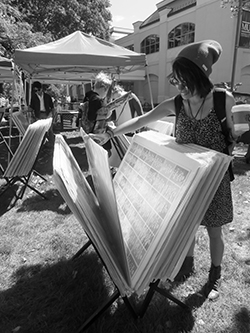 STUDENT CHRISTINA ADDISON CHECKS OUT WHAT'S AVAILABLE AT THE POSTER SALE.
(PHOTO COURTESY OF KIERA LANNI)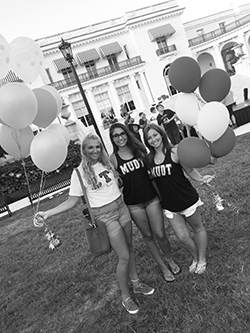 CASSIDY FORD (REPRESENTING ZETA TAU ALPHA), JESSICA KUCK, AND OLIVIA MUNAFO (BOTH OF ZETA TAU ALPHA AND MU'S DANCE TEAM) AT THE INVOLVEMENT FAIR.
(PHOTO COURTESY OF OLIVIA MUNAFO)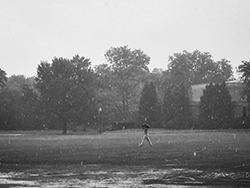 A STUDENT BRAVES THE RAIN AS THE SEMESTER STARTS OFF!
(PHOTO COURTESY OF JACKIE SHUGARD)
QUOTE OF THE WEEK
"NEVER APOLOGIZE FOR BURNING TOO BRIGHTLY OR COLLAPSING INTO YOURSELF EVERY NIGHT. THAT IS HOW GALAXIES ARE MADE."
– TYLER KENT WHITE