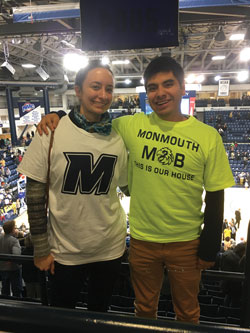 SENIOR ANTHONY PAPETTI AND ALUMNI SISTER, JULIA, ATTEND THE MEN'S BASKETBALL GAME AGAINST QUINNIPIAC.
(PHOTO COURTESY OF ANTHONY PAPETTI)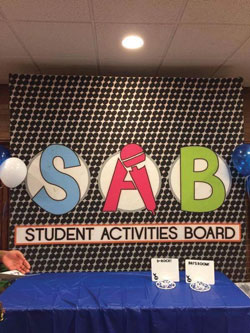 STUDENT ACTIVITIES BOARD HOSTS AN EVENT THAT ALLOWS STUDENTS TO CREATE THEIR OWN MINI BASKETBALL HOOPS.
(PHOTO COURTESY OF SABINA GRAZIANO)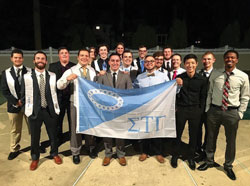 BROTHERS OF SIGMA TAU GAMMA ENCOURAGE STUDENTS TO "GO GREEK."
(PHOTO TAKEN BY CORAL COOPER)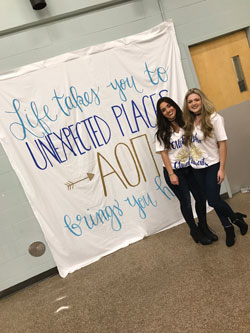 JUNIORS AMANDA AND COURTNEY WELCOME NEW MEMBERS TO ALPHA OMICRON PI ON BID DAY.
(PHOTO COURTESY OF AMANDA GANGIDINO)