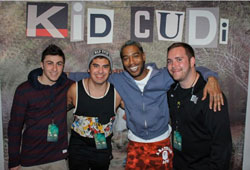 MIKE TRAPASSO, ANTHONY PAPETTI, AND DREW WELLENBUSHER MET KID CUDI AT TERMINAL 5 IN NYC.
(PHOTO COURTESY OF DREW WELLENBUSHER)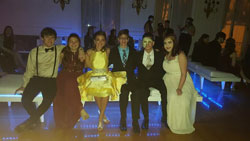 RORY KEENEY, TAYLOR DONOVAN, NICOLE SIVETZ, HARRY TERMYNA, MATTHEW AQUINO, AND SAMANTHA TRUGLIO AT THE WINTER BALL.
(PHOTO COURTESY OF TAYLOR DONOVAN)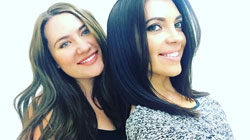 STEPHANIE IANCULOVICI AND KHRYSTYNA SHYNDAK. "STEPH WAS ONE OF THE FIRST PEOPLE I MET MY FRESHMAN YEAR AT MONMOUTH AND WE HAVE BEEN BEST FRIENDS SINCE. SHE'S A REALLY GOOD FRIEND AND I AM HAPPY I MET HER."
(PHOTO COURTESY OF KHRYSTYNA SHYNDAK)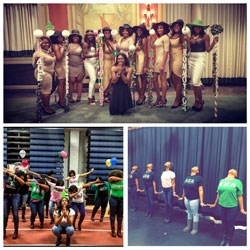 "THE WOMEN OF AKA HAVE TAUGHT ME HOW TO HOLD MY HEAD HIGHER THAN THE REST AND THAT CARING FOR ONE ANOTHER IS A NUMBER ONE PRIORITY. THANK YOU LADIES, FOR MAKING 'THE SOLOIST NEVER FEEL ALONE!"
(PHOTO COURTESY OF ASIA D. BYRD)
CAITLYN BROPHY, CLAUDIA ONDECKER, AND CHRISTINA MICELI AT HOMECOMING.
(PHOTO COURTESY OF CAITLYN BROPHY)