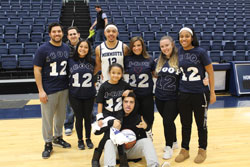 STUDENTS GATHER AFTER THE MEN'S BASKETBALL GAME TO RECOGNIZE JUSTIN ROBINSON AS THE ALL-TIME LEADING SCORER FOR MONMOUTH.
(PHOTO COURTESY OF NATORYE MILLER)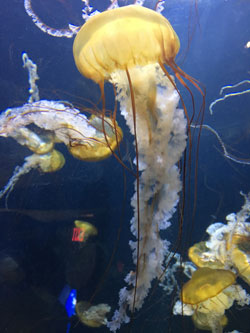 STUDENTS TRAVEL TO THE CAMDEN ADVENTURE AQUARIUM FOR A STUDENT ACTIVITIES BOARD (SAB) TRIP.
(PHOTO TAKEN BY AMANDA DRENNAN)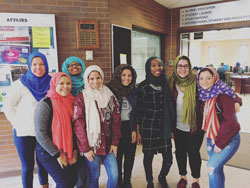 STUDENTS CELEBRATE WORLD HIJAB DAY HOSTED BY THE MUSLIM STUDENT ASSOCIATION AND LAMBDA THETA ALPHA.
(PHOTO COURTESY OF JAMILAH MCMILLAN)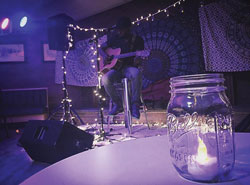 STUDENTS WATCH LEVI STEPHENS IN THE STUDENT CENTER.
(PHOTO COURTESY OF SAB)