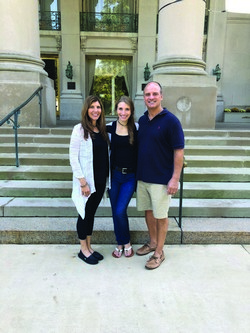 Senior Amanda Smith celebrating Parents' Weekend at the iconic Wilson Hall steps.
PHOTO TAKEN by Amanda Smith
---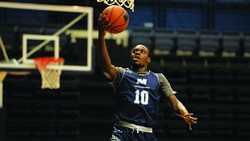 Guard Trevon Gross Jr. going for the basket during men's basketball practice in the Oceanfirst Bank Center.
PHOTO TAKEN by Karlee Sell
---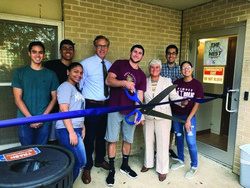 Members of the Student Government Association (SGA) open "The Nest", an on-campus food pantry that fights against food insecurity in the campus and surrounding community.
PHOTO COURTESY of Student Government Association
---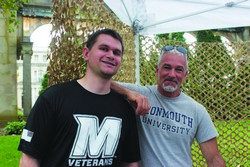 Veterans Scott Tillander (left) and Chris Backus (right) visit the campus for a frontline paper, a community initiative focusing on veterans' empowerment.
PHOTO TAKEN by Nicole Riddle