The University hired 33 faculty members for the current 2018-2019 academic year. Of the 33 faculty, 19 were new to the University whereas 14 were retuning faculty taking on new roles.
Laura Moriarty, Provost and Vice President for Academic Affairs, explained the logistics behind the hiring process. "Whenever we hire faculty, it is to meet the demands of various academic programs and to serve the students in those programs, so hiring faculty is always beneficial," she said.
According to Moriarty, the University had a net gain of two faculty members for this academic year, having a total of 312 members for the fall compared to the 310 from the previous year.
Moriarty further commented on the reasoning behind why faculty members are hired and said, "Hiring faculty is not only for new-to-budget positions but for replacements of people who have left the University for a variety of reasons."
University President Grey Dimenna, Esq., played a crucial role in the hiring of these new faculty and touched upon the hiring process as well. "We continue to hire new faculty to meet the demands of various academic programs, both new and continuing, and to serve the students in those programs," explained Dimenna. "Faculty hires are made based upon the number of students in each program and the number of faculty needed to teach those students."
Dimenna said that he has confidence in his new faculty members and believes that they are a good fit for the University. "This year's group of new faculty are particularly great," commented Dimenna. "I have met them and am very impressed by both their diversity as well as their excitement to be teaching at Monmouth."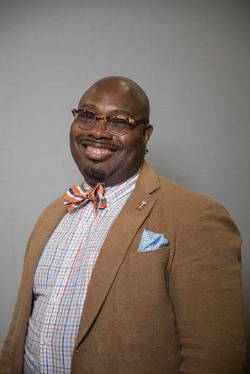 As for new faces on campus, Vecihi S. Zambak, Ph.D., an assistant professor of mathematics and technology education under the Department of Curriculum and Instruction, is one of the new faculty members on campus this year.
While he may be new to the University, Zambak is familiar with teaching and researching on the collegiate level. "Before my current position, I was a Postdoctoral Research Associate in the Department of Mathematics, Statistics, and Computer Science at Marquette University, working under an NSF-funded research project which examines future mathematics teachers' knowledge of argumentation and reasoning," explained Zambak.
"During that time, I also had an opportunity to work as an adjunct professor and taught a mathematics course offered to undergraduate elementary education majors," Zambak continued. "During my Ph.D, preparation at Clemson University, I also had a chance to work as an adjunct professor and taught Instructional Technology courses offered to undergraduate education majors."
Kenneth Womack, Ph.D., Dean of the Wayne D. McMurray School of Humanities & Social Sciences, said, "For universities to keep pace with Higher Education, it is indeed vital for MU to hire new faculty on the cutting edge of their fields," he said on the University's decision to add new faculty to the University.
Womack stood by Dimenna's hiring decisions, complimenting his overall approach to hiring. "President Dimenna is always careful to ensure that we consider each new position on its own merits and to ensure that we make smart and fiscally responsible decisions here at MU."
The new faculty additions were spread out, with no department having a substantial growth in faculty for this year. Some faculty were new faces on campus, while others have walked through the halls of campus and are just taking on a new role. Walter Greason, Ph.D., is one of those familiar faces.
Greason was previously the Dean of the Honors School for two years before he took on his new role as the Associate Professor and Chair of the Department of Educational Counseling and Leadership. "The School of Education simply represented an opportunity on par with the best faculty positions in the United States," Greason explained, as part of his reasoning behind stepping down from his position in the Honors School.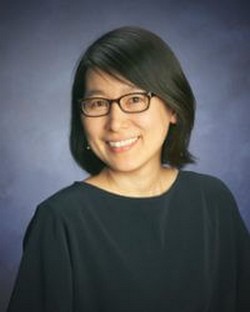 Greason says he accomplished the majority of his goals which he and his team set during his time as Dean of the Honors School, yet it was still a tough choice to make leaving his previous position. "The Dean of the Honors School is one of the most amazing and rewarding jobs on campus," said Greason. "It was a very difficult choice between two outstanding positions."
Ai Kamei, Ph.D., is another new addition to the University. Kamei is an assistant professor in the Special Education Department. "Among universities in commutable distance, [Monmouth] stood out to me. Its community size was perfect to me," Kamei explained. "The small enough class sizes allow me to work closely with each student but it's big enough to allow me to have time to do more research than teaching intense colleges do."
"Also, the beautiful campus and people in Monmouth seems to have a good collaborative relationship were plus factors for me to decide to apply for the job in Monmouth," Kamei commented on her reasoning behind choosing the University.
Kamei was previously an assistant professor in special education/elementary education at Northern Vermont University and has experience teaching a variety of education courses. Her classroom expertise coincided with the needs of the University. "[Monmouth] was looking for someone who can teach behavior/classroom management course and that's the course I have been teaching in VT and that's my favorite course to teach" noted Kamei. "I believe that classroom management is the most important skill all teachers must need. It's my pleasure to be able to help students learn about them."
The University also coincided with Zambak's professional goals, both as a teacher and a researcher. "I always wanted to be a faculty member in a university like Monmouth where I can provide similar experiences for my students," noted Zambak. "Having such a two-sided connection between teaching and research ultimately attracted me to apply for a job at Monmouth University."
David Ford, Ph.D., is a new faculty member as well. "I have had colleagues who were faculty here and they loved being here," Ford explained. "So, when the positions because open, I applied. I was ready for a change and to advance my career."
Ford is currently an assistant professor in the Department of Professional Counseling. Before taking on his new position, Ford was an assistant professor of Counseling in the Department of Graduate Psychology at James Madison University for four years. "My doctoral work and my clinical work prepared me for my job here at Monmouth", commented Ford on his preparation for his newfound position.
While there is excitement and appeal to having a new professor teach a class, at times there can be drawbacks.
Alyssa Mancino, a junior psychology student, said, "It can be tough having a new faculty member as a professor because they don't always understand ecampus. They have a teaching style that I'm not used to and that makes it hard sometimes to do well in the class."
Some students struggle with adapting to the teaching styles of new professors, with their main concern being their grades.
Henning argues that the best way to combat issues with new professors, as well as old professors, is getting to know them. "What all [Monmouth] students should do is get to know their professors," advised Henning. "Spend time with them or reach out to them other than just when they're [the students] just listening to them or interacting with them in a classroom."
The new faculty hired have a lot to bring to the table, in terms of what they can offer students. They are bringing their experiences outside of the University into their classrooms and giving students a new perspective on various topics. President Dimenna has high hopes for them and believes that they can fill the shoes of faculty members the University has lost. "They [new faculty] are very diverse in their backgrounds which I think is very important for the University. Also, they are very enthusiastic which is an important characteristic for a teacher."
PHOTOS 1 & 3 COURTESY of Monmouth University
PHOTO 2 COURTESY of Anthony DePrimo