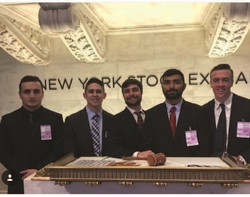 Members of the Economics and Finance Club during their annual trip to the New York Stock Exchange.
PHOTO COURTESY of: Economics and Finance Club
---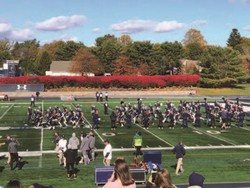 Monmouth football playing against Charleston Southern University this past Saturday.
PHOTO TAKEN by: Amanda Smith
---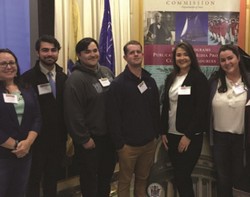 Members of the History and Anthropology Club at the NJ History Forum presented by the state's historical commission.
PHOTO COURTESY of: History and Anthropology Club
---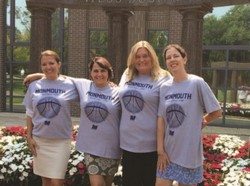 Student Employment faculty celebrating the start of basketball season outside of Hesse Hall.
PHOTO COURTESY of: Student Employment