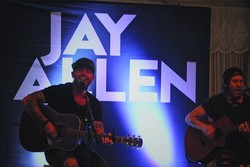 Musician Jay Allen serenades the crowd at Wilson Hall Auditorium at a Student Activities Board-Sponsored (SAB) concert.
PHOTO COURTESY of: SAB
---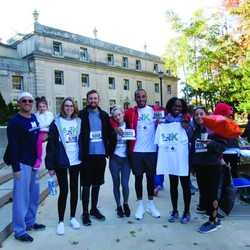 Participants of the run or walk for women and girls' education, sponsored by the University's SAGE club.
PHOTO COURTESY of: Monmouth SAGE
---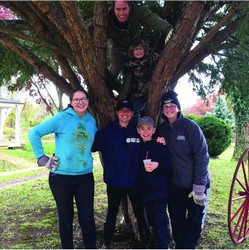 Recent alum and university contingent volunteers at Parker Homestead-1665.
PHOTO COURTESY of: MU History and Anthropology Club
---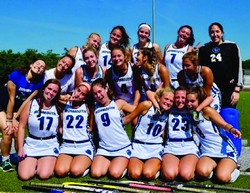 The women's club field hockey team posing on the field before Thanksgiving break.
PHOTO COURTESY of: Club Field Hockey