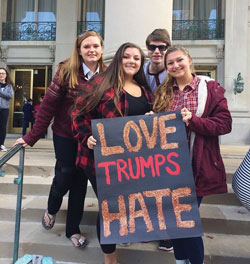 STUDENTS GATHERED OUTSIDE OF WILSON HALL TO TAKE PART IN A PEACEFUL PROTEST FOLLOWING THE 2016 ELECTION RESULTS.
(PHOTO COURTESY OF AMBER GRIFFIN)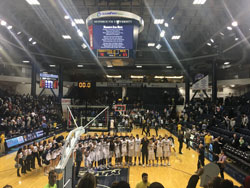 THE MEN'S BASKETBALL TEAM STARTED OFF THEIR SEASON WITH A WIN AT THEIR FIRST HOME GAME.
(PHOTO COURTESY OF AMANDA DRENNAN)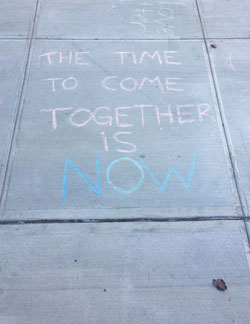 STUDENTS WROTE INFLUENTIAL MESSAGES ON THE SIDEWALKS AROUND CAMPUS AS A POST-ELECTION RESPONSE.
(PHOTO COURTESY OF JASMINE RAMOS)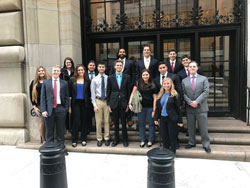 THE ECONOMICS AND FINANCE CLUB TOOK A TRIP TO THE FEDERAL RESERVE AND MUSEUM OF AMERICAN FINANCE.
(PHOTO COURTESY OF KLEBER PALACIOS)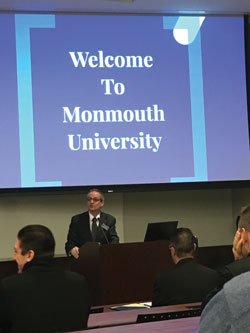 DR. ROBERT MCCAIG, VICE PRESIDENT FOR ENROLLMENT MANAGEMENT, WELCOMED PROSPECTIVE GRADUATE STUDENTS TO MONMOUTH UNIVERSITY AT THE GRADUATE OPEN HOUSE ON SATURDAY, NOV. 12.
(PHOTO COURTESY OF LAUREN NIESZ)