MTV's Jersey Shore is Back For a Reunion Season
---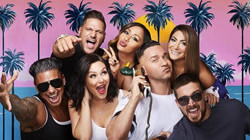 You either love them or love to hate them.
Yeahhh, Buddy!
The Guidos and Guidettes are back…But are they better than ever?
MTV's Jersey Shore cast Snooki, J-Woww, Ronnie, Deena, Vinnie, Pauly D, and Long Branch's very own, Mike the "Situation" have more-or-less blessed us with a reunion season after six years away from the small screen.
The title of the spin-off is Jersey Shore: Family Reunion and takes place in South Beach, Miami.
It is scheduled to air Thursday April 5 on MTV.
The pilot season aired in 2009 and left most Jersey-natives embarrassed or confused.
The Italian-stallions stampeded south-bound and settled in Seaside Heights, our beloved beach town by day and a captivating boardwalk scene by night.
But since the very first episode in 2009, Seaside Heights went from a family emblem of good times and tanlines to the ultimate party scene and tourist destination.
The locals already had it with the "bennies," but this new crowd the cast attracted to the Shore came in full speed ahead armed with spray tans, hair gel, and flasks.
Ironically, the getaway is a hell of a "going away" party for the Situation as he will be going from drinking at the bars to sitting behind them.
According to TMZ, the guido faces up to 5 years in prison for tax fraud and up to a $250k fine;he will be sentenced April 25.
As for the rest of the squad, they departed from their younger repuations and grew into actual adults.
Snookie and J-Woww are both happily married with each a boy and girl, Pauly D is thriving being a DJ as he always aspired to be, Sammi declined joining her former party-pals as she is in a serious relationship, Deena got married this past October,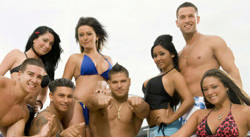 Vinny is a vocal global warming advocate (and debates with President Trump about it via Twitter) and Ronnie is expecting a baby girl with his girlfriend.So now this begs the question, can they still bring the party like they did six years ago?
The last time the crew was out of Jersey territory was back in season four where they shook up Italy and soon learned maybe they weren't 100 percent Italian after all.
What will reuniting in Miami teach them?
David Navarro, a junior marketing student shared his opinion about the much-anticipated premier.
"The best way to put this is with a Jersey Shore pun," David said almost laughing.
"If she's not excited for the Jersey Shore Family Reunion, she's too young for you, bro!"
IMAGE TAKEN from Trendsetter
IMAGE TAKEN from Wonderall