2019 saw a ton of great new music. We had some stunning debuts, welcomed returns, and ambitious side projects.
The following list was hard to compile; this was actually the 9th draft. At one point, I had 73 albums on a sheet of paper and crossed them off one-by-one. I couldn't rank this list in a countdown, so I listed the best from ten genres.
Honorable Mentions:
Some artsists who albums that I loved but slightly missed the mark: Lana Del Rey, Gatecreeper, Tropidelic, King Gizzard and the Wizard Lizard, Rival Sons, Tyler, The Creator, Stick Figure, Maggie Rogers, Khalid, Baroness, and Brittany Howard.
Soul: Black Pumas (self-titled)
After hearing their single "Black Moon Rising" in 2018, I was excited to hear more from them. Their self-titled debut is a refreshing revival of Motown with a modern flare. You can hear influences of Otis Redding, Curtis Mayfield, The Temptations, and more all over this album.
Blues: Gary Clark Jr., This Land
Gary Clark Jr. is one of the biggest names in blues at the moment. His blend of emotive blues solos with hard-rock riffs on his third album are excellent. This album is personal, with a few statement songs, such as "Pearl Cadillac" and "This Land."
Hip-hop: Anderson .Paak, Ventura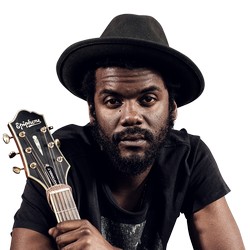 I love Andy. He's an up-and-comer who produces, sings, raps, and drums. He's been around for three LPs, and Ventura continues to make him a rule breaker. His beats are reminiscent of the G-Funk era, his features include some prominent names in music, and Andy's not going anywhere but up.
Alternative: Mike Posner, Keep Going
Mike Posner endured a lot since his pop smash "I Took a Pill in Ibiza;" his father died of brain cancer, his friend Avicii passed away, and his girlfriend broke up with him. On March 1, he decided to walk across America from Atlantic to Pacific to clear his head. Keep Going is a chronicle of his journey into self-acceptance, happiness, and blessings. He's traded in the catchy pop tunes about drugs and girls for ethereal songs of discovery and growth.
Pop: Lewis Capaldi, Divinely Uninspired to a Hellish Extent
The debut record from Scottish singer Capaldi is powerful. Capaldi rose to fame with his single 'Someone You Loved' earlier this year and it has become one of the most popular songs of the year, charting at Number 1. Matter of fact, DUTAHE is one of the fastest-selling records of the year.
He has a voice that lifts you up high, and cuts like a buzzsaw. I'm very excited to see where he'll go.
Rock: Tool, Fear Inoculum
After 13 years of patiently waiting, Tool fans finally got the long-awaited fifth album. There's not much innovation on it, but it's still complex and fascinating. The production is clean, the talent is maintained, and it's just terrific. It's 10 songs, 90 minutes in length, and a triumphant return.
Gospel: Kanye West, Jesus is King
I'm not religious, but this ambitious genre shift by one of music's most polarizing figures is a great album. The message is sincere. The most interesting song is 'Use This Gospel,' featuring Clipse and a smooth sax solo from Kenny G. The main piano rhythm was sampled from the door ajar blinking alarm. West then added some humming and a choir, and we have music. Genius.
Reggae: Sting & Shaggy- 44/876
This is one of the most unlikely musical pairings I think I've encountered. Sting has sold millions of records with The Police and his solo work, and Shaggy is a huge producer within the reggae world. I was nervous about the news of this album, but I worried for nothing. These two powerhouses created my favorite reggae album of 2019. It has traces of ska, rocksteady, dub, and dancehall. Hopefully, there will be a follow-up album in the future!
Metal: Whitechapel, The Valley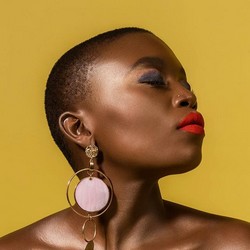 The seventh record from Knoxville's Whitechapel is amazing. The band is at their strongest, the record has no skippable songs, and it is so fresh. Lead singer and lyricist Phil Bozeman has the spotlight, though. Not only do we have clean vocals (which is a first), but the lyrics deal with the loss of his mother and all the emotions surrounding it. The Valley is powerful and is one of my favorite records from any artist or genre in a while.
Jazz: Seba Kaapstad, Thina
So many genres within jazz happen here; neo-soul, Afrobeat, M-base, and Latin jazz. The members of Seba Kaapstad are multinational; South African, German, and a Swazi. The title of Thina is the Zulu word for "us." It's a global masterpiece; this section sounds French, that one sounds like Dixie. On top of those niche jazz genres, there's also funk, electronic, and vocal elements within Thina. This album strives to combine us together and show us what we can create. Although I have much more to say about it, just check it out.
IMAGE TAKEN from Pinterest
IMAGE TAKEN from Blogtopus Blues
IMAGE TAKEN from K Danielles Media