As many college athletic programs around the country begin to compete again, the local Monmouth University Hawks prepare for a potential winter cross-country season.
Head Coach Mike Nelson, who is going on his second year as coach at the local college, said, "I'm both excited and a little apprehensive about the potential season. Anything could happen but I think if protocols are safely executed, like testing, wearing masks, etc. racing as a full team is a huge possibility."
He continued, "I want the men and women to know that this season is not the same from seasons in the past; arbitrary features like time might not be as important. Just go out there, have fun, and run your best."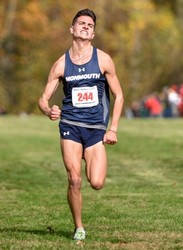 Monmouth, like most other universities, had to suspend their athletic competitions last spring due to the COVID-19 outbreak. However, with new additional safety precautions, athletes at Monmouth University were allowed to practice as a team during last year's fall semester.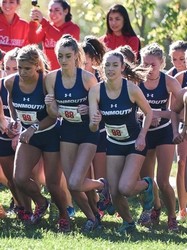 Nelson explained how the season is going to unfold, "The plan now is we want to complete two meets before the championship in March. We plan on hosting a home meet at Monmouth Park Racetrack on Feb. 13. Then another meet either in New York state or a race on the track (possibly a 5k or 8k) with another team. These are subject to change but we will see how it plays out."
Junior Lou DiLaurenzio, one of the captains, noted, "We're looking forward to this season, obviously it's a little different from most years but we're training to the best we can."
He added, "It's an odd season because we only have three races this year, but we will use every opportunity to earn some good performances."
The Metro Atlantic Athletic conference (MAAC) is scheduled to host the Cross Country championships for Mar. 5 at Seaview Golf Club in Galloway, New Jersey.
The team's Outdoor Track and Field season is also around the corner. As of now, their opening meet is scheduled for Mar. 13.
PHOTOS COURTESY of Monmouth Athletics