So I think that I have put this off long enough. Goodbye to all, I love you all very much. It isn't goodbye, it is, "until next time."
I want to begin my goodbye with a quote from my Western Civilization professor from sophomore year, Paula Burns-Ricciardi. It went something like this, "We are all like stones thrown into a river and we never know the effects (the ripples) we are going to make in someone's life." In other words, we never know how our actions, words or decisions will impact those around us. It only takes one action to create a ripple effect in someone's life.
There are so many people in my life that have created this ripple effect in me during my college career. The impact that you all have made on me, the everlasting lessons that I have learned, the skills I have developed and the memories that I cherish will last forever. Thank you all! I would not trade any of it for the world!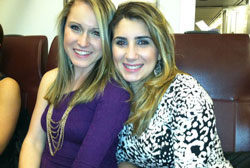 My Outlook crew: I love you all very much! I really hope to stay in contact with you all. You really are all like family to me. Let's please not lose contact! Thank you for always understanding, helping and being there for me.
Sandie and Erin: You two were awesome this year. It took us a bit to figure one another out, but we were a great team. You guys really developed over the past several months and I look forward to seeing all you achieve in the future. I'll miss you guys!
Jackie: I am incredibly amazed by just how awesome of an EIC you were this year. I think you blew each and every one of us away. You are going to land a remarkable job in the future and blow them away too. Thank you for allowing me to write anything I wanted this year and giving me as much freedom as I needed.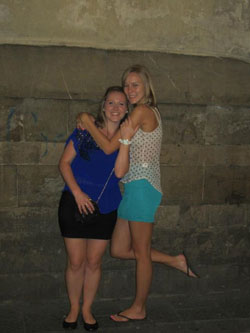 Chris: I will never forget how helpful you were from the moment I shyly started Outlook and didn't talk to a soul. You were always so willing to help from day one to our final production day. Thank you, Chris! You are a great person and I am so glad to call you my friend.
Casey: I am so happy we grew closer this year! You have such a sweet personality and I love talking to you. Thank you for always listening. Good luck next year even though I know you won't need it because you are going to surpass every goal you ever thought imaginable next year! You are amazing!
Alyssa: How can I say goodbye to you?! Thank you for being there for me when I needed you most. You really know how to be a good friend and I will miss your loving, caring, but also loud and honest personality. You are such a terrific person! You are going to take the world by storm one day. I will always be here for you. Love ya!!
Kelly! This is not goodbye, this is only the start of something amazing. We are going to do awesome things together with our business proposition. You are such a driven and dedicated woman and I look forward to putting our skills together to accomplish greatness.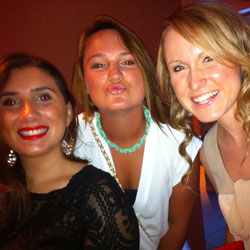 Bri: Wow you have really developed over the past year! I could not think of a better, more dedicated person that is more committed to learning and achieving goals. I am honored to pass down the news editor title to you. Be creative and push to make an impact. Let writing be your voice. Good luck next year!
Paul: If it wasn't for you I would not have had ONE consistent writer all year. You are one heck of a reporter. You do whatever it takes to get the quote and I know you will excel in the future. Thank you for all of your hard work! Good luck Paul!
Maggie: You are such a unique person with such skill and intelligence behind such a bubbly and delightful personality. Thank you for always motivating me and having a smile on your face. I enjoy every conversation I have with you.
Nicole: Thank you again for my awesome TJ bag! You have done an awesome job with entertainment this year. All of your hard work will pay off soon! Good luck!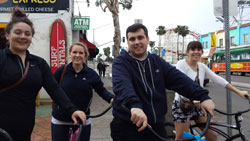 Taylor Copp: I think you are capable of great things if you get it together (no showing up to class under the weather) and if you start to be nicer to people, which you are capable of. Good luck Taylor!
Fabiana: You are a beautiful person inside and out. You are going to accomplish so many amazing things in the next two years and I can't wait to hear about it! Best wishes in all you do!
Jess R: You always have something positive and supportive to say. You are incredibly smart and I know you will change the world one day.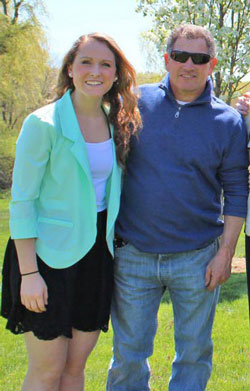 Taylor Kelly: I will never forget that awesome story you wrote about your grandmother in Editorial Writing. You are a great writer and you did awesome this year, Good luck!
Matt and Evan: Thank you for always fixing my mistakes online!
Netta: Thank you for the intriguing conversations! You are filled with a plethora of knowledge that I hope you are able to one day apply to something awesome.
Jess #2: I can't believe you are only a freshman! You are so smart and driven for such a young age. Good luck girl!
Sandy: Thank you for always helping us all when we need you! You are such an awesome Outlook mom and we don't know what we would do without you. Thank you Sandy!
Jenna: Thank you for bringing me to the Outlook! If it wasn't for you and all of your teaching, I would not be half the journalist I am today.
Anna Chamberlain: Thank you for working with me this year and helping me with Hawk TV. You are such a sweet person, Anna, with such motivation and perseverance.
Professor Harris: Though we only started to develop a friendship this past semester, you have been a motivation to me since the first day I walked into your office sophomore year. Your exuberant personality and dedication to your students is remarkable. When I say that you are a role model in every walk of life, I truly mean it. You inspire and motivate me every day! Thank you for all that you have done for me and I look forward to seeing all that you accomplish in the coming years. We will keep in contact, of course!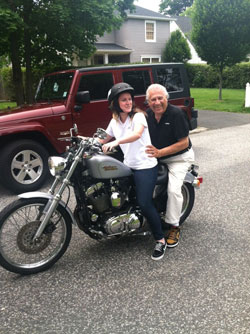 Dr. Novek: Though I only took two classes with you, your feedback and critiques are very much appreciated. I truly look up to you Dr. Novek, and I hope to keep in contact with you in the future. You are an awesome professor, keep it up!
Professor Morano: I attended your Intro to Journalism class not knowing who you were or what you were capable of. Thank you for guiding me as I learned to become a journalist (I had a lot to learn), and helping me excel over the years as my advisor.
Quadpod: Nicole, Steph and Allie: We had some of the best times together freshman and sophomore year. I love you all and miss you all very much since we barely see one another. I attribute my true college years to you guys. I wish you all the best of luck. I know we will never let our friendship fade! <3
Nicole: You get a whole paragraph to yourself. My roomie. We traveled across the world together to Ireland, Paris, Germany, Prague, Switzerland and so on. We will never forget our four months in Italy and I will never forget all that you did for me. You are such a sweet caring person, Nicole. I have always looked up to you. Thank you for being an inspiration to me, for talking to me late at night, for being one of my best friends and for always helping me when I needed you. Love ya girl.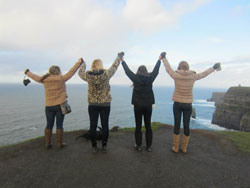 Maggie B: My soul mate best friend. Thank you for everything Mags.
Jessica Dagher, Natalia Santos and Melanie Mecha: The four of us have grown so much since high school. I love you all very much! We have had some incredible experiences together. I am looking forward to this summer together.
My family: Dad: You are my rock, my hero, my best friend. We are so alike, but so different at the same time. I love you dad. Thank you for supporting me even when you didn't agree with me. Thank you for being there for me and helping me in every walk of life.
Mom mom and GPG: I love you two more than you will ever imagine. Mom mom: you are my ultimate best friend. Words cannot express my appreciation for you. You are there to help in every situation whether it is doing my laundry, cooking me dinner, offering words of encouragement or just answering the phone when I need someone to talk to. I hope to be half as kind, dedicated and hard working as you. GPG: you make me smile more than anyone else on the planet! I will never forget the day you brought me flowers to work. You are my real prince charming. You always know how to make my day. I love you GPG. Joey: I am so proud of you, my adorable little brother!
I would also like to thank my aunts, uncles, cousins, and relatives for all they have done for me over the years. Always reading the Link or The Outlook and helping me whenever I needed you! Thank you all!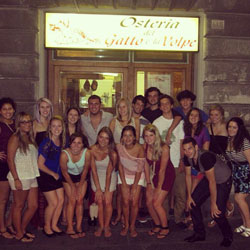 I am very sad to end this chapter of life, but very excited to start the next! Life is a journey. It isn't about meeting the ultimate goal of happiness. It is about the conversations we have, the people we meet, the places we go, the beauty we see. I can honestly say that I have changed so much over the past four years and I love every moment of my journey so far, regardless of how tough and difficult it was along the way.
If I can leave behind a final word it would be: "Do it!" Whether "it" is the goal you have always dreamed of achieving, a race you have always wanted to run, a class you always wanted to take, a club you wanted to join, a job you wanted to apply for or a girl/boy that you always wanted to talk to. Regardless of what "it" is, get out there and do it! We are given ONE life, make the most of it! Be grateful for every moment and remember that there is no better day to do it than today. So, put those fears, worries and excuses aside. Twenty years from now would you rather look back and thank yourself for overcoming your fear or look back with regret because you never even tried.
You never know the impact that one decision, one conversation, one class, one day will make on your entire life (the ripple effect). I want to motivate you all to get out there and do something that you always wanted to do, and I will do the same as I step out of my college comfort zone and enter the real world.
If you're brave to enough say 'goodbye', life will reward you with a new 'hello'. Good luck to everyone and all of their future endeavors! I will miss you all very much!